© Equine Science Update 2001 -2020
Reports from the world of equine science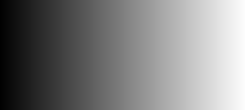 Access to the archives is available to all subscribers.
An annual subscription costs £20.
Or, you can take advantage of our special offer, and get lifetime access to the archives for only £30.
We use PayPal for processing subscriptions. It is free, easy and secure.
When you click on the link below you will be taken to the PayPal site. If you do not already have a Paypal account it is simple to set up - you can use most credit or debit cards.
Click here for an annual subscription:
Or click here for a one-time payment for lifetime access to the archives:
After you have paid, Paypal will confirm your subscription details with us. We will then send you details of how to access our archives.
Thank you for supporting the work of Equine Science Update, and helping us continue to bring you up-to-date news of scientific advances.